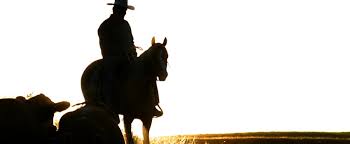 Farm Calls / Equine Care
We are proud to offer Farm Call Services. We will come out to your farm to work your livestock/large animals!
We offer a variety of services to our large animal clients and producers including, but not limited to, the following:
Routine herd health examination
Health certificates for sale/travel
We perform blood draws and examinations for participation in the USDA Certified-free herds program for Brucellosis and Tuberculosis in cattle. We are also certified to help you meet the requirements of the Missouri Stocker Feeder Quality Assurance Program
Wellness examinations for sick or injured livestock:
Basic physical examinations include evaluation of heart and lungs, temperature as needed, evaluation of the rumen/abdomen, and additional procedures at your veterinarian's discretion.
Vaccinations:
At Heartland Animal Hospital, we believe it is imperative to vaccinate your herd of animals, no matter the species to maximize growth and production potential. We are capable and experienced in recommending the right vaccine for your situation.
We offer multiple options for improving the health of your breeding herd, as well as calf-hood vaccine protocols. We carry both modified live and killed vaccines and can administer based on your personal preference and our recommendations.
Important pathogens to vaccinate against include the following:
Bovine respiratory disease complex - IBR, PI3, Pasteurella, Mannheimia, Mycoplasma

Clostridial disease - Blackleg and tetanus

Pinkeye - Moraxella bovis and Moraxella bovoculi; we do offer autogenous vaccines for your herd

Abortion pathogens - Vibrio, Leptospirosis, IBR, PI3

Calf diarrhea - E. coli



Dr. Cuddihee's clinic offers a small, home town atmosphere with the benefits of a large town clinic. Our family has been blessed to have Dr. Cuddihee and her staff as our pets' veterinarian for sixteen years, and her compassion and empathy is unsurpassed. We have had to make the painful decision to help two of our beloved pets move on and Dr. Cuddihee was with us every step of our painful journey. We have two geriatric dogs with one needing long term care. Dr. Cuddihee is knowledgeable and proactive in helping assure that our pets have a wonderful quality of live.


Angela Logsdon, "Coco", "Shadow", & "Sugar"