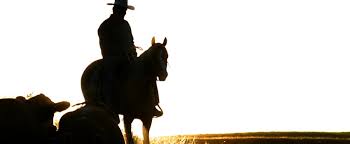 Farm Calls / Equine Care
We are proud to offer Farm Call Services. We will come out to your farm to work your livestock/large animals!
We offer a variety of services to our large animal clients and producers including, but not limited to, the following:
Routine herd health examination
Health certificates for sale/travel
We perform blood draws and examinations for participation in the USDA Certified-free herds program for Brucellosis and Tuberculosis in cattle. We are also certified to help you meet the requirements of the Missouri Stocker Feeder Quality Assurance Program
Wellness examinations for sick or injured livestock:
Basic physical examinations include evaluation of heart and lungs, temperature as needed, evaluation of the rumen/abdomen, and additional procedures at your veterinarian's discretion.
Vaccinations:
At Heartland Animal Hospital, we believe it is imperative to vaccinate your herd of animals, no matter the species to maximize growth and production potential. We are capable and experienced in recommending the right vaccine for your situation.
We offer multiple options for improving the health of your breeding herd, as well as calf-hood vaccine protocols. We carry both modified live and killed vaccines and can administer based on your personal preference and our recommendations.
Important pathogens to vaccinate against include the following:
Bovine respiratory disease complex - IBR, PI3, Pasteurella, Mannheimia, Mycoplasma

Clostridial disease - Blackleg and tetanus

Pinkeye - Moraxella bovis and Moraxella bovoculi; we do offer autogenous vaccines for your herd

Abortion pathogens - Vibrio, Leptospirosis, IBR, PI3

Calf diarrhea - E. coli



I have been a patron of Heartland Animal Hospital for over 3 years. My black lab, Emmett, is fearless and accident prone. Thus, I am quite fortunate to have Dr. Cuddihee and staff a phone call away. Whether he needs a patch-up from a woodland romp or perhaps a stomach remedy for eating something he shouldn't have... I can always trust they'll have him back in good health in no time. When I have to travel for work, the boarding process is quick and easy, and his accommodations are always clean and comfortable. When I pick him up, I can often tell he has been happily playing outside in the courtyard. I wholeheartedly recommend this establishment to any pet owner who is looking for affordable and quality animal care.

Emmett is always excited to come see his friends here. All I have to say is "Let's go to Heartland" and he will race to the truck.


Satchel Gaddie, "Emmett"